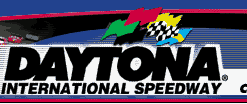 GPS Route to Daytona, Florida
All roads lead to Daytona. Some are shorter.
Traveling to Daytona, Florida for for the Rolex 24, Daytona 500, Bikeweek or Daytona USA? Use your hand held GPS to determine your ETA.
If you are providing the libations or entertainment from your Recreational Vehicle or just planning a knock out tailgate party in the infield you need to keep your friends informed of your location
Simply pick your point of origin and submit your request. Routes can be calculated from major cities. A route will be calculated for you using way points of major cities on the Interstate Highway system between your origin point and Daytona, Florida.
Print the route, add these way points into your hand held GPS and create a route using them. Once you activate the route, your ETA will be calculated dynamically as you travel.
Use your cell phone to communicate with fellow parties. If you're going to be late. Let them know!
Once you park in the infield use the AUTO STORE feature to store your current position. Then communicate your location to others in your party.